I just purchased the Attik Noise 4 book earlier this week. It came through via Ebay. This was brought to my attention way back in University. Most of my fellow students were using this for inspiration. Once I get a chance to thumb through, I will try and post a review.
I have included a list of some of the best design books. 
2nd sight – End of print by David Carson
The first design book to add to my library. This looks at transition from print to screen. Content is incomprehensible though. It is worth looking at. Nice composition and delicate in areas. I went to London college of print and referenced 'End of Print'. Not sure if I was brave or silly. Did not get a place to study at undergraduate level. I am so glad though.
http://www.davidcarsondesign.com/t/2001/07/18/2nd-sight/
TYPO – By Koneman publications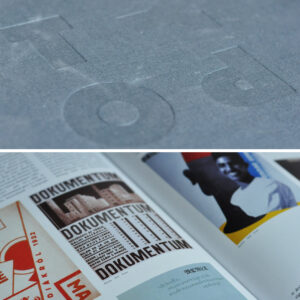 I have used this the most, its an encyclopedia on Typography. The bite size information is nicely placed next to the relevant picture. My dissertation was drafted around this.
Creative Code and Maeda & media By John Maeda
John Maeda is my favourite designer. The works, style and concept are just sensational. Maeda, embraces modern technology to challenge and further visual art and communication.  Mr Maeda 'You Rock'.
Here is a link, you can find out more if you like. https://maedastudio.com/